Danny Bacher Swing Band
Fogartyville Community Media and Arts Center [Sarasota, FL]
Event info
Details
Sunday
· April 7
· 7pm
· $18 Advance / $23 Day of Show
· Doors open at 6pm.
· Chef Richard @ The Kumquat Kitchen
· Fogartyville
525 Kumquat Ct
Sarasota, FL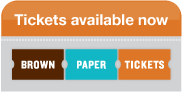 Singer. Saxophonist. Consummate performer. A dynamic entertainer with world-class talents in music, theater, and comedy.
Danny Bacher is jazz's newest bright light  – and man, does he swing!
---
Danny Bacher is a fresh new face on the jazz landscape. His clean, crisp delivery is reminiscent of the true greats in entertainment. An engaging stage presence, a smooth-as-silk voice, and the gift of a storyteller all come together to complete this package. Add to that his saxophone prowess and you have one of the hottest musicians on the scene today.
Having honed his chops in the jazz capital of the world, Bacher exudes the emotion of a seasoned veteran performer, mixed with his own youthful vigor and bounce. From his catchy, toe-tappin' renditions of rare gems to the classic takes on the Great American Songbook, Bacher is always at home on the stage and presents his case with elegance, style and class.
Joining Danny for his evening at Fogartyville are Michael Masci on Piano, Mauricio Rodriguez on Bass, Rick Costa on Drums, and Special Guest, James Suggs, on trumpet.
---
Location
Buy tickets