David Jacobs-Strain and Bob Beach
Fogartyville Community Media and Arts Centeri [Sarasota, FL]
Event info
Details
Sunday
· February 24
· 7pm
· $15 advance / $18 day of show
· Chef Richard@The Kumquat Kitchen
· Fogartyville
525 Kumquat Court
Sarasota, FL 34236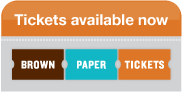 David and Bob join us for an evening of virtuostic slide guitar-harmonica jams, and deep folk storytelling. Blues without a net. Be sure to get your ticket's in advance for this intimate evening with this duo who between them have shared the stage with Etta James, the Avett Brothers, Boz Scaggs, and Levon Helm.
David Jacobs-Strain is a fierce slide guitar player, and a song poet from Oregon.  He's known for both his virtuosity and spirit of emotional abandon; his live show moves from humorous, subversive blues, to delicate balladry, and then swings back to swampy rock and roll.  It's a range that ties Jacobs-Strain to his own generation and to guitar-slinger troubadours like Robert Johnson and Jackson Browne.  "I try to make art that you can dance to, but I love that darker place, where in my mind,  Skip James, Nick Drake, and maybe Elliot Smith blur together."
A harmonica virtuoso, Bob Beach's career has spanned more than 40 years . While his roots are in blues, rock and folk, his innate feel for the music transcends genre, and can be integrated into everything from hip hop to bluegrass to kids' cabaret and more. This has been accomplished both in the studio and at live performances. In addition to masterful harmonica, Bob's skills include strong percussive flute work, and soulful vocals. Bob also performs with east coast acts The Melton Brothers, The Cat's Pajamas, Meghan Cary, Philadelphia Jug Band and lots more. He also co- fronts the Theologicals and leads the Bob Beach Trio.
---
Location
Buy tickets