Freightrain Blues
Fogartyville Community Media and Arts Center [Sarasota]
Event info
| | |
| --- | --- |
| Date: | Friday, January 25, 2019 |
| Time: | 12:00 am |
| Location: | Fogartyville Community Media and Arts Center |
| Address: | 525 Kumquat Court Sarasota |
Details
Friday
· January 25
· 8pm
· $15 Advance / $18 Day Of Show
· Chef Richard @ The Kumquat Kitchen
· Fogartyville
525 Kumquat Ct
Sarasota, FL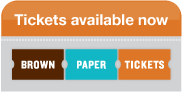 Winner of the 2018 Indigenous Music Awards Best Blues Album
American songwriter and recording artist Robert "Freightrain" Parker is a multiple award-winning Hall of Fame inductee, whose Indigenous Heritage (Seneca) infuses sensibility and intense passion in the messages he delivers, through his masterful musical landscapes. A sound that is a unique and recognizable blend of soul, funk, blues and roots. Parkers signature sound is captivating and undeniably infectious.
Robert "Freightrain" Parker is recognized as one of the absolute best bassists in western New York state, and was awarded the coveted best blues album award in neighboring country Canada in 2018. Robert says, "We're not really a blues band, but we play the hell out of the blues." Parker is an internationally recognized performer who was inducted into the Buffalo, New York Music Hall of Fame in 2015, being the first Indigenous inductee since the inception of the hall in 1983. Robert finds himself in good company alongside other inductees that include; The Goo Goo Dolls, Three Dog Night, Rick James, 10,000 Maniacs, Spyro Gyra, Ani DiFranco and many more …
His compelling live performances are legendary across the USA and globally in Norway, Germany, Denmark, Italy, Ireland, France, Belgium, Switzerland, Canada, England, Sweden, Finland, the Netherlands and the Bahamas. The super-tight"Freightrain" band features accomplished musicians' that include female gospel singers, who contribute to one of the most talented musical collectives in the northern USA.
---
Location
Buy tickets