Not Going Quietly
Fogartyville Community Media and Arts Center
Event info
| | |
| --- | --- |
| Date: | Tuesday, October 12, 2021 |
| Time: | 7:00 pm |
| Location: | Fogartyville Community Media and Arts Center |
| Address: | 525 KUMQUAT COURT |
Details
Tuesday, October 12, 7pm: In-Person Screening and local panel discussion – $10
Attending the in-person screening will support our Non-Profit Partner: Multicultural Health Institute
MHI was created to level the healthcare playing field by promoting, educating, and ensuring equal healthcare access and treatment for underserved communities and individuals who are traditionally uninsured and receive a less than adequate quality of care.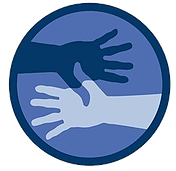 FREE virtual screening:  October 10 – October 13
Ady Barkan and his wife Rachael always said they were the luckiest people they knew. In the summer of 2016, the Yale law grad's career as a public interest lawyer was thriving, and Rachael had just given birth to their beautiful baby boy. Then, like lightning out of a blue sky, Ady is diagnosed with ALS, a deadly disease that will soon paralyze his entire body.
During a chance encounter on an airplane, Ady runs into Arizona Senator Jeff Flake, the deciding vote on Trump's Tax Bill which threatens to gut Medicare and Medicaid—programs that Ady will need to rely on as his disease progresses. Ady pleads with the Senator to "be a hero" and vote no on the bill. This conversation, captured on video, goes viral before the plane lands.
Capitalizing on the momentum of his new public platform, Ady launches the "Be a Hero" campaign to replace the politicians who voted to take away his health care. Joined by a motley crew of activists, they barnstorm cross-country in an RV and launch the most unlikely political movement in a generation.
Through the journey we get a look behind-the-scenes into what it takes to build a movement and the power of personal storytelling as a tool for change. Ady's story urges us to ask ourselves what kind of mark we want to make on our society, and what we are willing to give to achieve it.
Register here to attend the virtual screening.
Click here to buy tickets to the in-person screening and panel discussion.
Thank you to our film sponsors!

Buy tickets