Pierce Pettis and Johanna Warren
Event info
| | |
| --- | --- |
| Date: | December 13, 2018 |
| Location: | Fogartyville Community Media and Arts Center |
| Address: | 525 Kumquat Court Sarasota |
---
Thursday,
· December 13th
·7pm
· $15 Advance / $18 Day Of Show
· Chef Richard's Kumquat Kitchen
· Fogartyville
525 Kumquat Court
Sarasota, FL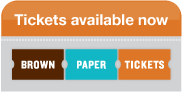 Pierce Pettis, adored by both critics and public alike, is one of this generation's most masterful songwriters. His music is distinguished by his uncanny ability to capture universals in human experience by drawing on the humor and trials in daily life. Pettis' music can simultaneously pull on our hearts and keep us laughing. The beautiful harmonies, inventive yet subtle percussion, strong guitar, and Pierce's rich vocals are a constant throughout his body of work.
Although Portland's Johanna Warren has lent her dynamic voice to acts like Iron & Wine and Natalie Merchant, she is first and foremost a songwriter of the highest order. Utilizing non-traditional open tunings reminiscent of Joni Mitchell and Nick Drake, and an impressive sense of rhythmic adventure, Warren constructs complex, gossamer folk compositions that draw from the richness of the human experience and her own unique flavor of mysticism. When asked her what motivates her to make music in the first place, she responds immediately: "Music is controlled vibration; it's a direct way to affect matter. A song is a way to journey into places of discord and then resolve back into harmony."
"Pierce Pettis doesn't write mere songs, he writes literature…End to end the songwriting is brilliant…Pierce Pettis albums are events in my listening. His writing just gets better all the time and his singing is marvelous, wry and warm…" -Sing Out!
---