WSLR's local news report, The Critical Times, airs every Friday at 6pm and re-airs on Mondays at 9:30 am.  We also broadcast a special edition of the Critical Times every other Wednesday at 6pm.
We also publish a quarterly newspaper in January, April, July, and October.  Visit the Critical Times website to see the current edition, review past editions, find Covid-19 resources, and access our Activist Calendar.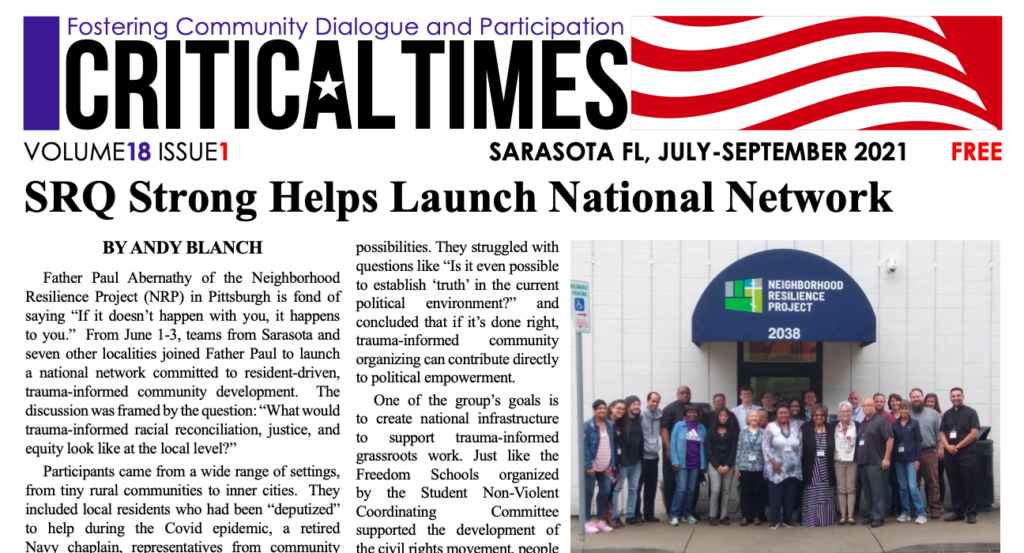 See our AD RATES below:
Capitol Update
Capitol Update is a half-hour public affairs program that covers the Florida Legislature. During the Legislative Session, WSLR carries Capitol Update on Mondays and Wednesdays at 6:30pm.  Through in-depth reporting, live interviews, and regularly occurring segments like Bill Track, the program provides viewers across the state with a clear, concise and balanced view of state government in action. Capitol Update is produced by The Florida Channel.
---