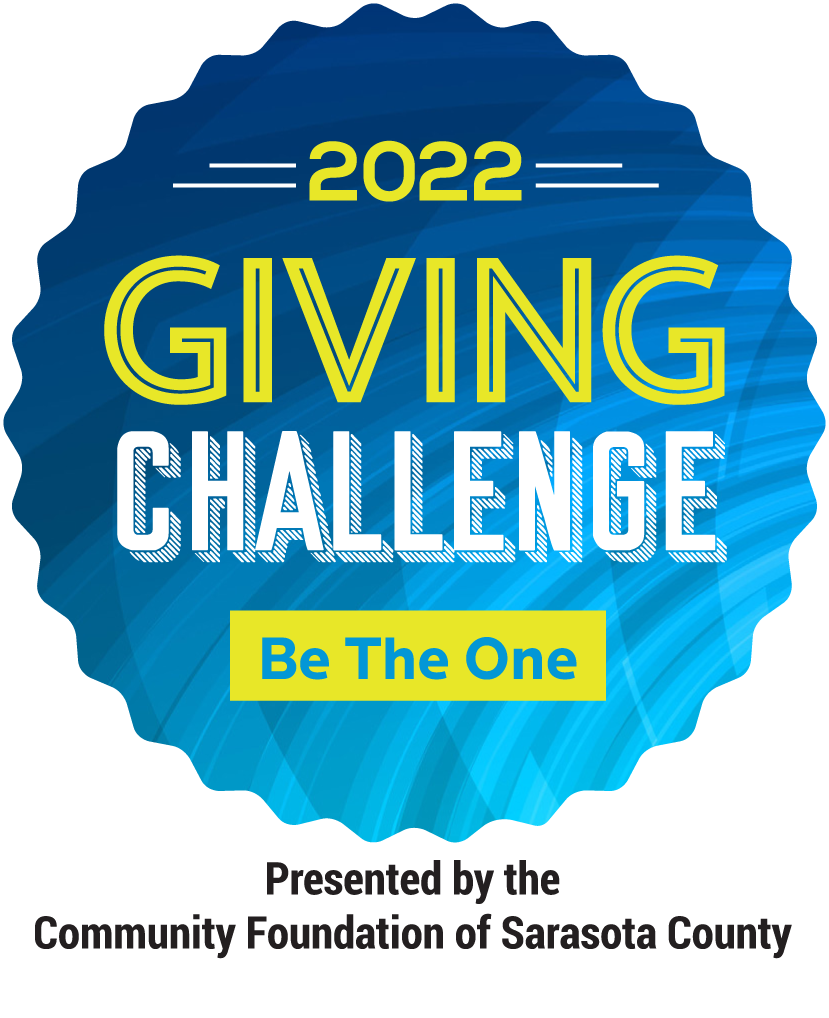 WSLR+Fogartyville's Spring Pledge Drive takes place from NOON, April 20 – NOON, April 27.  The final 24 hours of the Pledge Drive will align with the GIVING CHALLENGE.   During this 24 hour period donations made through the Giving Challenge website will be matched dollar for dollar up to $100 per individual by The Patterson Foundation.
Enter the program(s) you would like to support by selecting "I would like to make this pledge in honor of or in memory of someone". A box will then pop up where you can enter your favorite program(s).
Starting at NOON on April 26th – links on the WSLR website will send you directly to the Giving Challenge website to make your donation.
If you would like to pledge before NOON, please call the office at 941-894-6469.
Thank you for you support of WSLR+Fogartyville!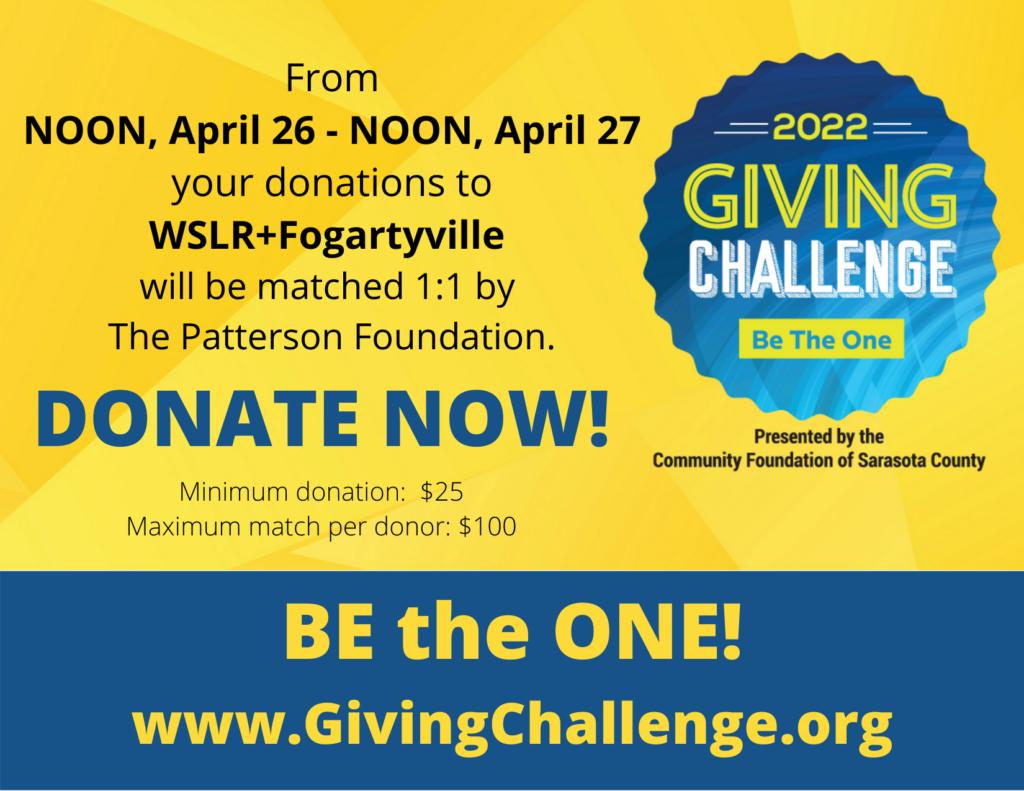 ---