WSLR, Inc. was formed in 2004 to govern the operation of a 100 watt low-power, non-commercial community radio station. WSLR 96.5 LPFM began broadcasting August 2005 thanks to the hard work of a small group of dedicated volunteers.
WSLR is a Pacifica affiliate. In alignment with the original purpose of Pacifica stations, WSLR's programming promotes peace, social and economic justice, democracy and sustainability and presents voices often neglected by the mainstream. We embrace diversity and freedom of expression.  The Pacifica Affiliate network includes approximately 200 independent radio stations, primarily in the United States…but there are also affiliates in Canada, Europe, and Africa. 
WSLR is more than radio.
Community events also serve as a public extension of our programming and mission.  Through the Fogartyville Community Media and Arts Center we produce over 60 live concerts a year, host over 35 educational events, and provide low-cost space to like-minded non-profit organizations.  
Together WSLR+Fogartyville celebrate and promote the creative, cultural and political vitality of the local community.  Learn more about the history of WSLR and Fogartyville HERE.
WSLR is a section 501(c)3 charitable organization. All gifts and donations are tax deductible in accordance with the law.  Click here to become a member of WSLR+Fogartyville.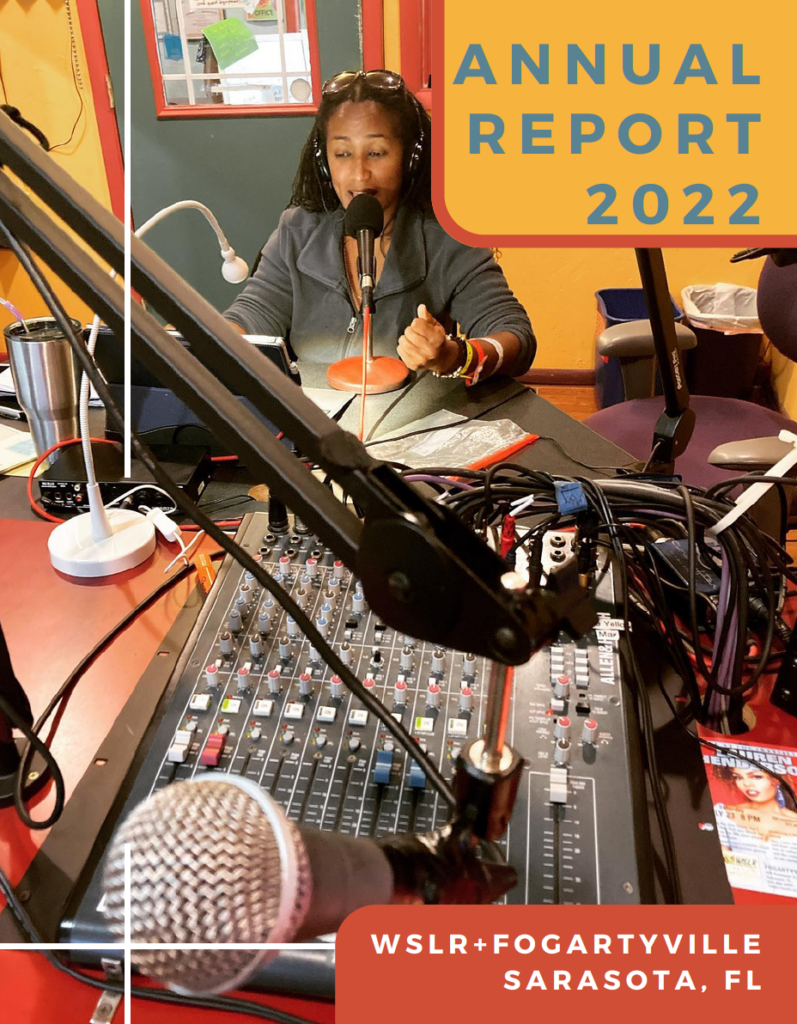 WSLR+Fogartyville 2022 Annual Report
WSLR+Fogartyville 2022 Presentation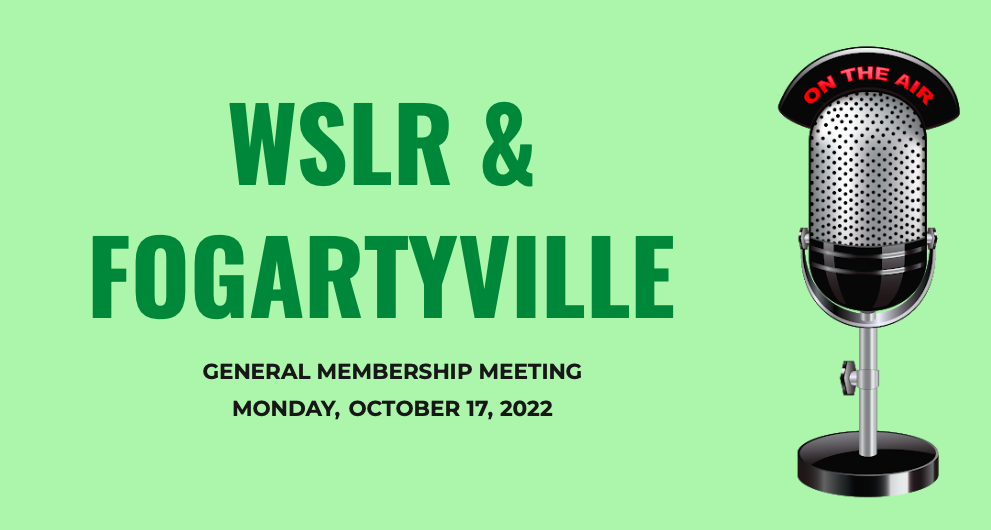 A Review of the 2021-2022 Fiscal Year and a Look Ahead.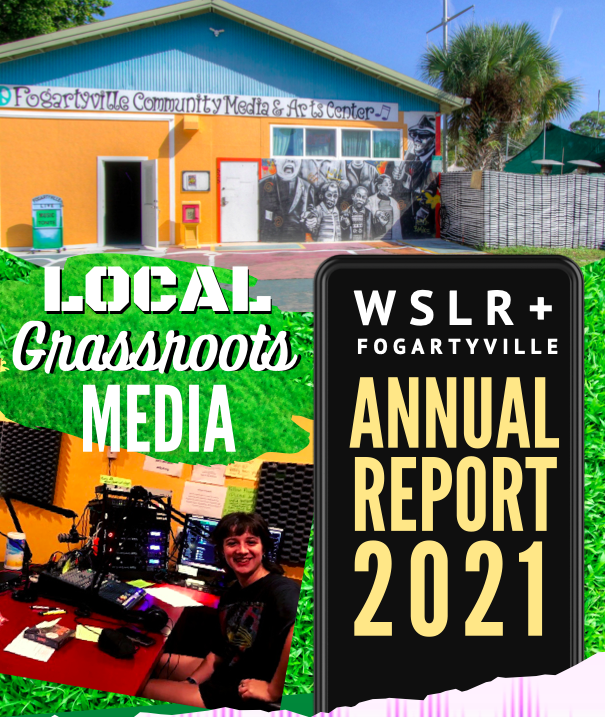 WSLR+Fogartyville 2021 Annual Report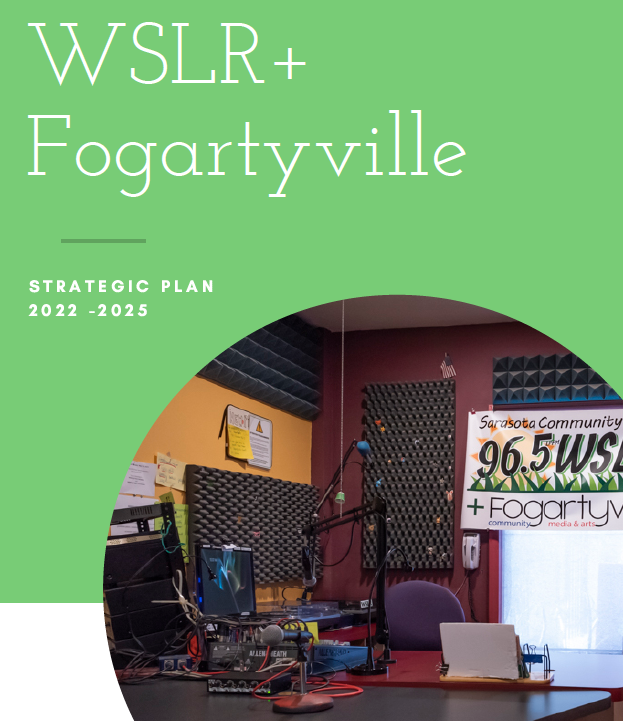 WSLR+Fogartyville's 2021-2025 Strategic Plan is available here.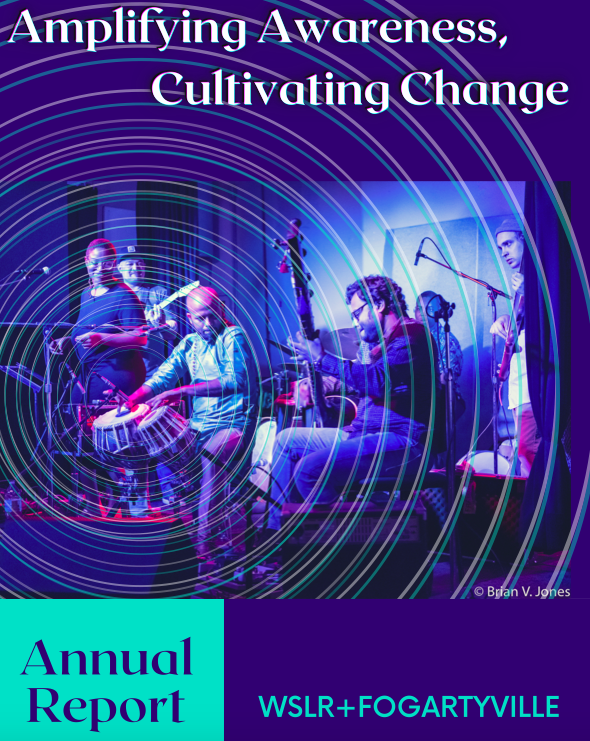 WSLR+Fogartyville's 2020 Annual Report is available here.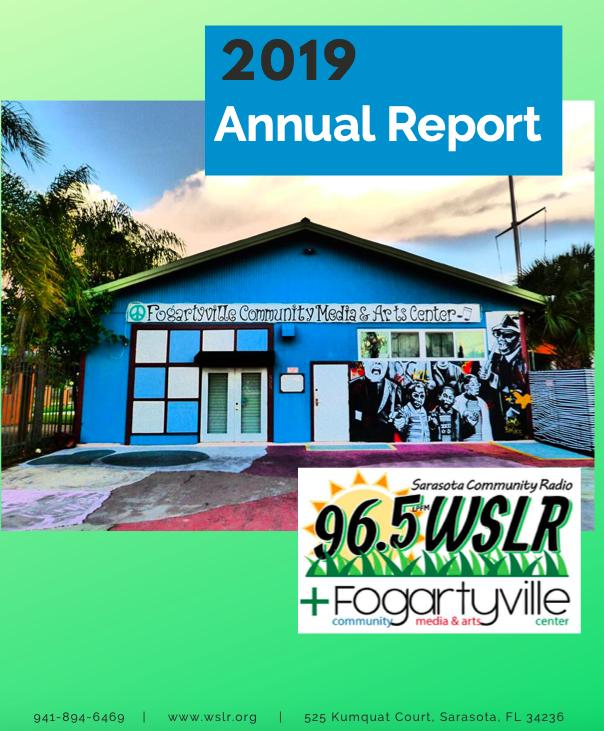 WSLR+Fogartyville's 2019 Annual Report is available here.
---