John Rinell Trio's Sinatra Tribute
Event info
| | |
| --- | --- |
| Date: | Friday, April 14, 2023 |
| Time: | 8:00 pm |
Details
John Rinell Trio: Tribute to Frank Sinatra | Friday, April 14, 8 p.m. | Doors open at 7 p.m.*
Tickets: $15 members; $18 not-yet-members
Click HERE to become a MEMBER!
Spend an intimate evening with the spirit of the "Chairman of the Board"! The John Rinell Trio Performs a Tribute to Frank Sinatra at Fogartyville this April.
The trio includes Hoboken's own John Rinell (vocals), Sam Lane (piano) and Chuck Weirich (trumpet).
Rinell
shares a lot in common with Sinatra. Both were born in Hoboken and both are/were great singers!
John
has been performing Sinatra songs since his teens. A sensational matching, voice for voice! The trio is a masterful tribute to Rinell's hometown hero Frank Sinatra!
Lane is one of the best masters of the piano.
Weirich's trumpet sound is bright, and he blows big and lush on renditions of Ray Charles' "You Don't Know Me" and the James Ingram/ Quincy Jones collaboration, "Just Once." He displays fine professional trumpet artistry with his smooth phrasing and dead-on articulation, delivered creatively in tasteful, well-constructed improvised solo forays. And, in keeping with the overall approach, his solos are not overly complicated—and, ultimately, congruent with the commercial genre.
Paid for in part by Sarasota County Tourist Development Tax revenues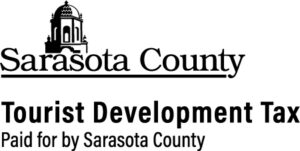 **The Kumquat Kitchen will be open for dinner. Beverages and snacks will also be available for purchase. No outside food or drinks, please.