Event info
| | |
| --- | --- |
| Date: | Friday, April 21, 2023 |
| Time: | 8:00 pm |
Details
Liftoff: Mahavishnu — Celebrating Mahavishnu Orchestra and John McLaughlin • Friday, April 21, 8 p.m. • Doors open at 7 p.m. *

Tickets:  $25 for members; $28 not-yet-members; $14 students (13+)
Click HERE to become a MEMBER!
Liftoff: Mahavishnu is a New York City artist collective dedicated to creating cross-cultural understanding through the lens of non-Western music blended with rock, jazz, and electronic. For this concert, the group will perform and interpret the music of John Mclaughlin and Mahavishnu Orchestra. Featuring original music composed and inspired by the works of McLaughlin, while revisiting music selections from legendary Mahavishnu albums of the 1970s and "beyond," this group re-envisions McLaughlin's masterpieces and celebrates his vibrant solo and ensemble work. The collective builds cross-cultural solidarity between artists across the United States who are exploring the connection between raga-inspired music and modern music styles.
Members: Premik Russell Tubbs (original member of Mahavishnu, sax/woodswinds), Anupam Shobhaka, (doubleneck guitar), Vin Scialla (drums), Dan Asher (bass), Shankh Lahiri (tabla)
Premik (Mahavishnu/Whitney Houston/Santana) is heard on Mahavishnu Orchestra's classic album "Visions of the Emerald Beyond." Vin is heard on "Jazz & North India Styles" with Snehasish Mozumder (also known for his work on Concert for George Harrison). Anupam Shobhakar brings a certain rock/fusion & Hindustani vibe with his unique take on ragas on fretless, Dan is heard touring with Gabe Dixon and Derek Trucks & Shankh is an internationally touring Tabla artist and leader of Wahh World Fusion Band.
Paid for in part by Sarasota County Tourist Development Tax revenues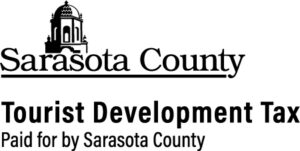 **The Kumquat Kitchen will be open for dinner.  Beverages and snacks will also be available for purchase. No outside food or drinks, please.