Nellie McKay
Fogartyville Community Media and Arts Center [Sarasota, FL]
Event info
Details
Saturday
· March 30
· 8pm
· $20 Advance / $25 Day of Show
· Doors open at 7pm.
· Chef Richard @ The Kumquat Kitchen
· Fogartyville
525 Kumquat Ct
Sarasota, FL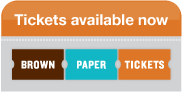 Nellie McKay is a British-American singer-songwriter, actress, and former stand-up comedian, noted for her critically acclaimed albums and for her Broadway debut in The Threepenny Opera.
"She writes lyrics like a gonzo Cole Porter," according to New York Nightlife magazine, "and sings like an attitudinal Peggy Lee." See why The Washington Post declared that "this supremely gifted, charming, and darkly funny New York oddball has all the makings of the first great singer-songwriter of the young century."
Nellie's music has been heard on Mad Men, Boardwalk Empire, Weeds, Grey's Anatomy, NCIS, Nurse Jackie, and SMILF, and she has appeared on TV shows including The Late Show with David Letterman, Conan, Ferguson, and The View.  Nellie has made numerous radio appearances on NPR's Mountain Stage, A Prairie Home Companion, eTown, and Marion McPartland's Piano Jazz.  The Chase Brock Experience produced a ballet of her third album, Obligatory Villagers, and she contributed the forward to the 20th anniversary edition of The Sexual Politics of Meat.  Her writing has also appeared in The Onion, Interview and The New York Times Book Review.
A recipient of PETA's Humanitarian Award and the Humane Society's Doris Day Music Award in recognition of her dedication to animal rights, Nellie is an annoyingly vocal advocate for feminism, civil rights and other deeply felt progressive ideals.
---
Location
Buy tickets