Event info
| | |
| --- | --- |
| Date: | Monday, February 20, 2023 |
| Time: | 7:00 pm |
Details
THIS CONCERT IS COMPLETELY SOLD OUT
Paul Thorn | Monday, Feb. 20, 7 p.m. | Doors open at 6 p.m.*
Tickets: $37 members; $40 not-yet-members
Click HERE to become a MEMBER!
Paul Thorn, who grew up in Tupelo, Mississippi,  is one of the most compelling songwriters working in the Americana genre, with his songs plumbing that sacred/profane dichotomy that made performers like Jerry Lee Lewis so fascinating.
Paul Thorn is able to breathe in the air around him, everyday and commonplace, and exhale
something original and often side-splitting funny. It's a kind of genius, and it's there plain to see, in his music, his art and through his performances, which not only showcase his chops as a singer-songwriter, but as a pitch-perfect improv comic.
Paid for in part by Sarasota County Tourist Development Tax revenues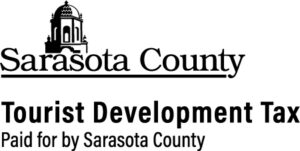 **The Kumquat Kitchen will be open for dinner. Beverages and snacks will also be available for purchase. No outside food or drinks, please.