Selwyn Birchwood – Solo Show
Fogartyville
---
Event info
| | |
| --- | --- |
| Date: | Thursday, December 21, 2023 |
| Time: | 7:30 pm |
| Location: | Fogartyville |
Details
Selwyn Birchwood Solo Show| Thursday, Dec. 21, 7:30 p.m. | Doors open at 6:30 p.m.*
Tickets: $20 members; $24 not-yet-members; $12 students (13+)
Click HERE to become a MEMBER!
"No one in blues compares to young Florida-based guitarist Selwyn Birchwood. With the quality of his material, combined with a vibrant stage persona, there's no need to borrow tunes from the greats who went before him. Lean yet mean and tough…lyrically and musically intense" —American Songwriter
Although award-winning Florida musician Selwyn Birchwood is firmly rooted in the tradition, the young guitarist, lap steel player, songwriter and vocalist sets a course for the future of the blues with his visionary, original music. Tastemaker Americana music magazine No Depression says, "Selwyn Birchwood reaches back in the blues tradition to launch something out of this world."

On his new release, Exorcist (his fourth for Alligator and sixth overall), Birchwood delivers the most far-reaching, musically adventurous album of his career. Exorcist was recorded in Florida and produced by Grammy Award-winner Tom Hambridge, with each of the 13 vividly detailed songs written and arranged by Birchwood. The soul-baring tracks all hit with lasting rhymes and unexpected rhythms. Each twists its own tale, ranging from the love-gone-wrong Horns Below Her Halo to the love-gone-terrifying Exorcist to the ripped-from-the-headlines escapades of FLorida Man and Swim At Your Own Risk to the autobiographical Underdog. According to Blues Music Magazine, "Selwyn Birchwood heralds a fresh, exciting new direction in the blues. Toe-tapping, hip-shaking, joyful and inviting…expansive and focused, exploratory and time-honored, but always original."

Live, Birchwood is a force of nature. His ability to win over an audience–any audience–is proven night after night on the bandstand. With his warm, magnetic personality, Birchwood is as down-to-earth as his music is thought-provoking and electrifying. 
Paid for in part by Sarasota County Tourist Development Tax revenues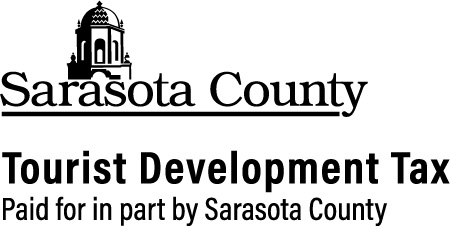 ---
Location