Scheduled on
| | | | |
| --- | --- | --- | --- |
| | | | |
| Sunday 2 | 12:00 am | | 12:59 am |
| Saturday | 11:00 pm | | 11:59 pm |
Hosted by The Musician's Son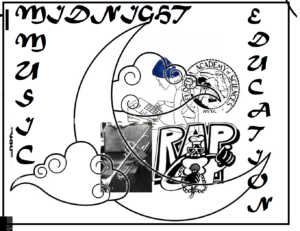 Midnight Music Education plays alternate Saturday nights-Sunday mornings from 11pm-1am.
The show hopes to echo WSLR+Fogartyville's Mission Statement "WSLR+Fogartyville is a center of creative expression and community engagement that amplifies the voices of our diverse community and promotes peace, sustainability, democracy, economic, and social justice."
The DJ hopes that Midnight Music Education brings good tunes to the late nighters/early risers. He also hopes by the end of the show, the listener has learned something about music composition and/or the musician's we're blessed with on Earth.
---
Read more
---