Cachao Part 2 on LATIN EXPLOSION, Friday, 7-9am
Written by Juan Montenegro on Thursday, June 16, 2022
CACHAO PART 2 "In the USA" is ready! It airs this Friday June 17! Thanks to John "Dandy" Rodriguez and Felo Barrio for their stories, and memories!!! Eddie Palmieri's "CHAMPAGNE" album featuring "Ay que Rico" "Cachao en el bajo, tocando bugalu", Felo and Dandy reminiscing about Tipica 73's "Intercambio Cultural", and performing at the Tropicana in Havana!
Cachao and actor Andy Garcia teamed up in the 1990's and created the musical legacy we still enjoy today!
That's a picture of Cachao and Tito Puente at CALLE OCHO in the 1990's. Chanchullo! Claire Montenegro, producer, Juan Montenegro, host.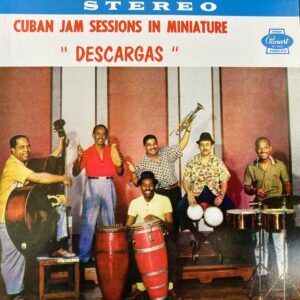 ---