Behind the Mic: Cathy Antunes of 'The Detail'
Written by WSLR Author on Tuesday, June 13, 2023
"Once you get bitten by the bug in local politics, you have a hard time letting it go."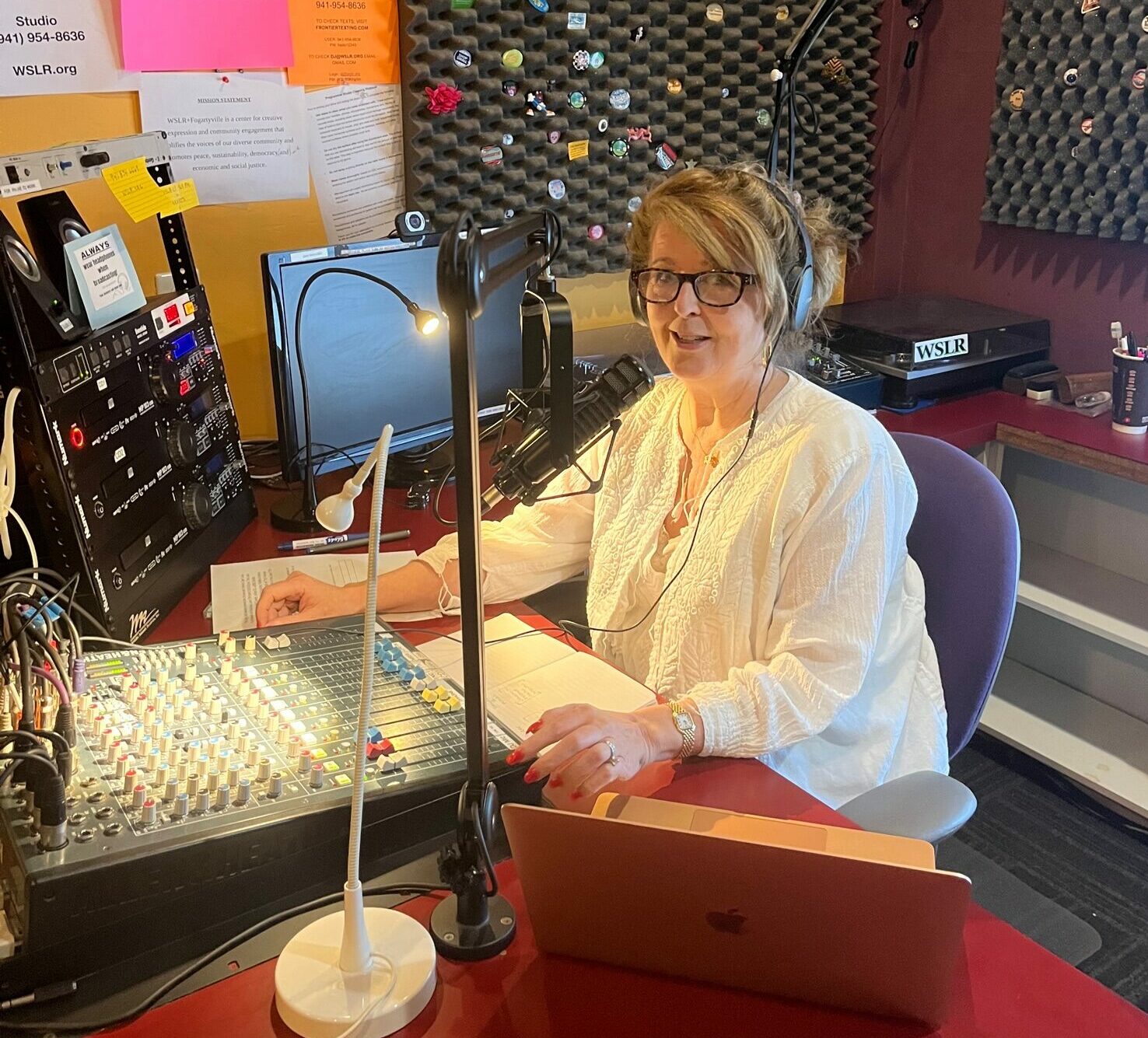 A self-labeled "mama bear," Cathy Antunes first dove into local politics in 2008, when plans for the Boston Red Sox to move their spring training location to Sarasota risked kicking kids, her own son included, off of their baseball fields. In her own words, "I was not having it. A lot of people in the community were not having it."
Now, 15 years later, Antunes passionately participates in local community action, moderates and provides content for the Citizens for Sarasota County Facebook group and blog, and spreads the pivotal information that is often overlooked in local and statewide politics on air at WSLR.
Listeners can tune in to her aptly named program, "The Detail," every Thursday from 9 to 10 a.m. on 96.5 FM for a weekly deep dive into local issues. 
Antunes identifies her inspiration for "The Detail" with the belief that "we often take our government and democracy for granted; recent events show that's true." The realization that community members possess the power to make positive change furthered her passion to spread awareness of important local happenings. "It's really up to us," she says. "We need to take an active role in our community."
When "The Detail" first aired on WSLR  in 2015, Antunes recognized the commitment of the station's staff and volunteers to the causes aligned with her program and other work:
"The first time I walked into the station, I saw all these photographs of volunteers and the things they care about. In this world where there's so much pretentiousness and materialism, it's easy to get caught in more superficial things. I am so impressed with the hearts of the people who work [at WSLR] and their love for the community, and their service is inspiring to me. It's truly a labor of love."
For Antunes, community engagement is paramount. Constantly shocked by the draconian characteristics of local politics, Antunes wants "The Detail" to provide both a voice and a learning opportunity for citizens:
"We can set the table for growth and prosperity that's healthy and thriving, where there's equity for everyone, not just a handful of people, or we can turn our backs and let the power mongers and profiteers benefit," she says. "It's really up to us, and that's what inspires me. […] I'm very grateful that WSLR is so committed to holding up that possibility and that light, because we need it." 
"The Detail" provides an opportunity for listeners to learn about pressing local matters in a digestible way, while supporting the values of WSLR+Fogartyville.
---