Nuestra Musica – Tuesday May 16 – From Tango To Flamenco and all Lantinx Music in Between
Written by Mariano Vera on Monday, May 15, 2023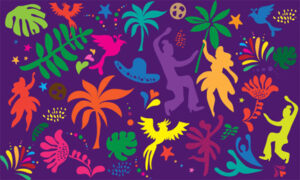 Tuesday 05-16-23 – WSLR 96.5 Sarasota, and WBPV 100.1 West Bradenton from 11:00 am until 1:00 p.m. (EST). Also available on our App (Android and IOS); and for two weeks on WSLR Archives: https://archive.wslr.org/
We are presenting our "musical vision" De todo un poco (A bit of everything), including music sung in Gallego, Catalán and from El País Vasco (Basque).  Mejico, Nicaragua, Cape Verde, Spain, Argentina, Chile, and a special song "Pescador" sung by Snowapple a group from Latvia, Mejico, Brazil, US and Germany.
I would like to extend my gratitude to all the WSLR supporters that made the Spring Fund Drive a success. Thanks to Paul Jr. for sitting with me, and supporting our show, thanks to Daddy O', Purple Mike and Pete Gentile for your support and thanks to all the listeners of WSLR for keeping your community radio station thriving.
Enjoy the Show!!!!
---