WSLR Features 'Pride Month Minutes' in June
Written by Kathleen Murray on Tuesday, June 6, 2023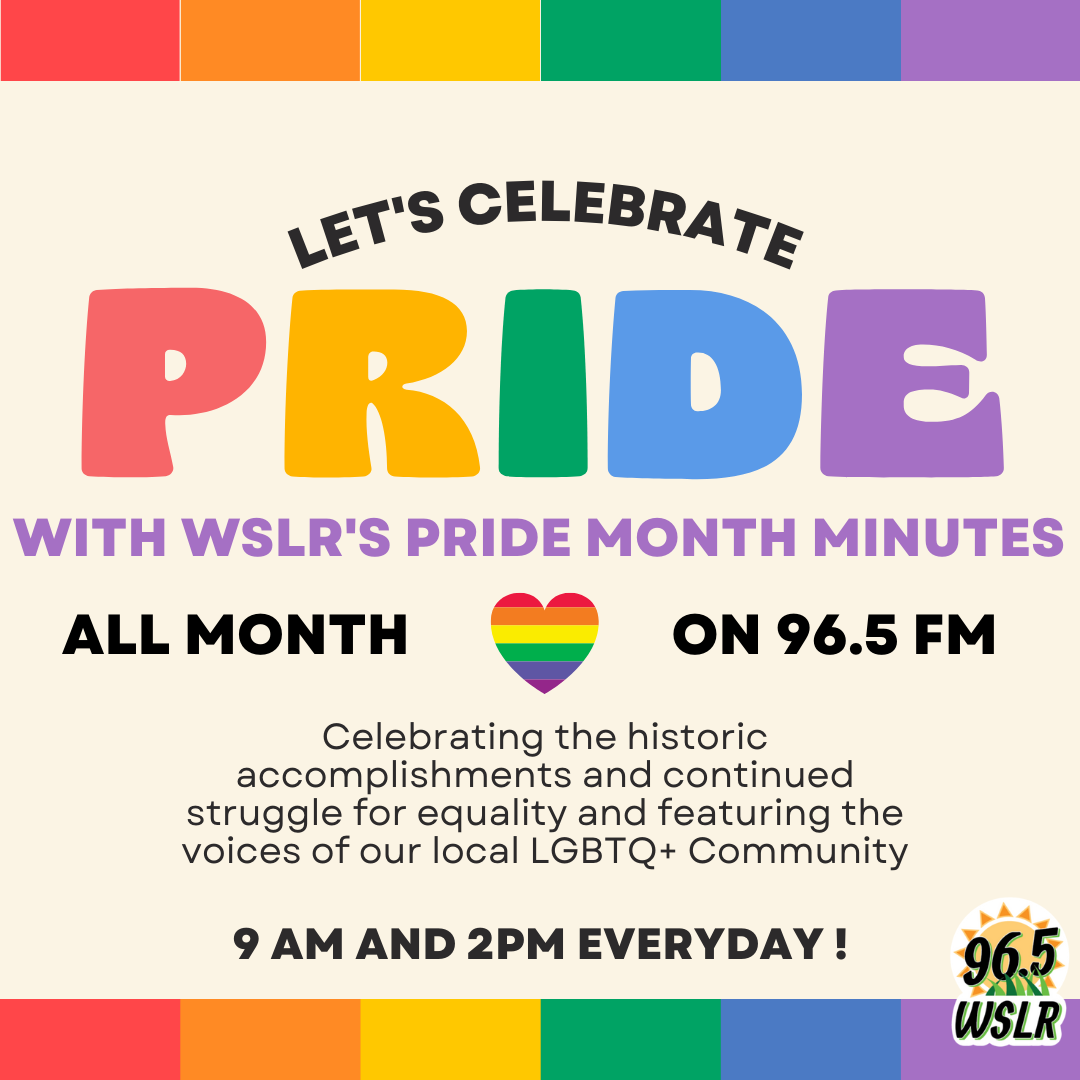 June is Pride Month and WSLR is celebrating with "Pride Month Minutes," daily segments at 9 a.m. and 2 p.m. featuring the voices of our Sarasota-area LGBTQ+ community.
Activists, artists and educators will highlight important milestones and the contributions that LGBTQ+ people have made to history, society and culture.
Thanks to Fabulous Arts Foundation, ALSO Youth and Project Pride for assistance with this important local media project. Happy Pride!
---