Celebrating Black History Month
Written by Mariano Vera on Monday, February 7, 2022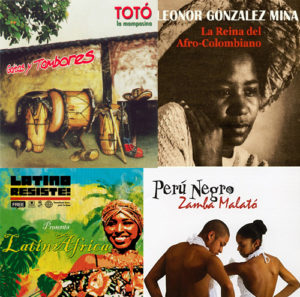 Nuestra Música Celebrates Black History Month:
February 8th and February 22nd we will be presenting The Afro-Latinx Music in celebration of Black History Month.
This upcoming Tuesday, February 8th. we are presenting music from Perú, Colombia, Cuba, Uruguay and Brazil.
Among others: Totó La Momposina, Dona Onete, Petrona Martinez, Afro Sound and Afro Cuban all Stars will be playing some of the great rhythms and folklore of Latin America.
Live on WSLR 96.5 Sarasota, and WBPV 100.1 West Bradenton from 11:00 am until 1:00 p.m (EST). Also available on our App (Android and IOS); and for two weeks on WSLR Archives:
https://archive.wslr.org/
We are broadcasting live from our studios in Sarasota, so requests can be made by calling 941-954-8636.
Enjoy the Show!!!
---