NUESTRA MUSICA – JAZZ, BLUES, SWING AND FOXTROT
Written by Mariano Vera on Sunday, July 23, 2023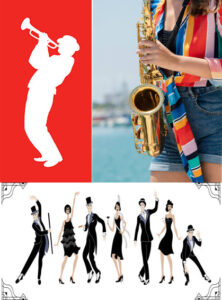 Tuesday 07-25-23 – WSLR 96.5 Sarasota,  from 11:00 am until 1:00 p.m. (EST). Also available on our App (Android and IOS); and for two weeks on WSLR Archives: https://archive.wslr.org/
We are presenting Latino Jazz, Blues, Swing and Foxtrot.
Forever in debt to the priceless Mississippi Delta Blues, the Latino Blues integrates, other than a different language, the native instruments like Quena, Cajon, Mayan drum, (tunkul), Chirima (African marimba) and Erque among others. Other than Spanish and Portuguese, some blues are sung in Quechua and Aymra and some Jazz is sung in Catalan and Spanish Basque. The Latino Jazz also blends rhythms and percussion of Latino roots, and has its vast influence from Afro Cuban Jazz.
The Swing and Foxtrot that we are presenting are from the 40's and 50's from Spain. Enjoy the show and keep supporting your community radio station.
Eddie Palmieri, Ismael Quintana, Vargas Blues Band, UCHPA, Memphis La Blusera, Orquesta Plantacion, Luis Alcaraz y su Orquesta, Orquesta Gran Casino, Juan Carlos Barbara, Antonio Machin, Bonet de San Pedro, Alambre Gonzalez, Blancabus, Pappo, Javier Batiz, Joaju Cuarteto, Oscar Aleman, Johnny Colon, The Tiahaunacu Brass, Bolivia Jazz, Eduardo Mateo, Gato Barbieri, Ruben Gonzalez, Afro Cuban Jazz Project and Ray Barreto. 
---