Blades and Bobo, LATIN EXPLOSION, Friday, 7-9am
Written by Juan Montenegro on Thursday, May 12, 2022
Ruben Blades and Willie Bobo are up this Friday the 13th! Willie Bobo started with George Shearing, then Cal Tjader hired him and Mongo Santamaria. In 1965 Willie Bobo went on his own, recording seven albums with Verve Records.
Ruben Blades is another story; actor, singer, songwriter, musician, (Willie Colon, Fania All Stars) activist, politician, Minister of Tourism of Panama 2004-2009 under President Martin Torrijos!
Latin Explosion!
www.wslr.org
for the live show, and available to stream at
archive.wslr.org
until May 26! Gone forever thereafter! Be a Latin Explosion MUSIC CRITIC! Go to Latin Explosion on FB for details.
Claire Montenegro, Producer. Juan Montenegro, Host.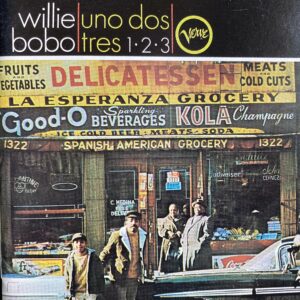 ---