"Indestructible" on LATIN EXPLOSION, Friday, 7-9am
Written by Juan Montenegro on Wednesday, May 4, 2022
RAY BARRETTO's FANIA years! That's the next Latin Explosion show, May 6 2022!
Ray Barretto signed with Fania Records from 1968 until 1975, releasing 11 classic albums in those seven years! "ACID" was the first (produced by Harvey Averne, cover by Izzy Sanabria) and "BARRETTO" (produced by Ray Barretto, cover by Izzy Sanabria) the final one! Enjoy those FANIA best sellers, plus Gato Barbieri and more…
Be a MUSIC CRITIC!
Email your 12 Favorite Salsa, Latin Jazz and Afro Cuban Albums of the 20th Century to latinexplosionradio@gmail.com! Be invited to the next MUSIC CRITICS zoom call, May 23. Your 12 entries will will be tabulated along with the entries submitted by the other MUSIC CRITICS, and meet participating MUSIC CRITICS on the zoom! Send your list before May 20! Include artist, name of the album, record label, and the year of release.
The next Latin Explosion is Friday May 6, 7-9AM Eastern. On the radio at PACIFICA stations around the country that carry us, and at Sarasota's PACIFICA affiliate, WSLR 96.5FM
www.wslr.org
Claire Montenegro, producer, Juan Montenegro, host.
"Que Viva La Musica"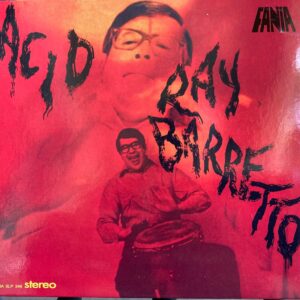 ---