From Tango to Flamenco
Written by Mariano Vera on Monday, April 18, 2022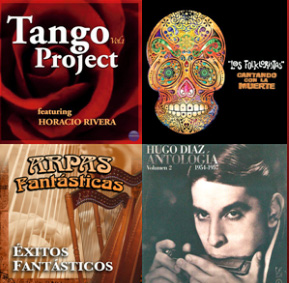 Tuesday 04/19/2022 We are presenting "From Tango to Flamenco and all Latinx Rhythms in between: From Argentina Tangos, Zambas and Chacareras, Llaneros from Venezuela, Morna from Cape Verde, Refalosas and Cuecas from Chile, Afro Peruvian rhythms; Fados from Portugal and an two very special songs by one of the great harmonica players of all time: Hugo Díaz.
Live on WSLR 96.5 Sarasota, and WBPV 100.1 West Bradenton from 11:00 am until 1:00 p.m. (EST). Also available on our App (Android and IOS); and for two weeks on WSLR Archives:
https://archive.wslr.org/
We are broadcasting live from our studios in Sarasota, so requests can be made by calling 941-954-8636.
---