NUESTRA MUSICA – 22 COUNTRIES AND ONE TERRITORY
Written by Mariano Vera on Sunday, August 20, 2023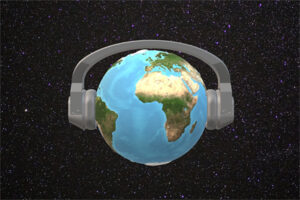 Tuesday 08-22-23 – WSLR 96.5 Sarasota, and WBPV 100.1 West Bradenton from 11:00 am until 1:00 p.m. (EST). Also available on our App (Android and IOS); and for two weeks on WSLR Archives: https://archive.wslr.org/
With Nuestra Musica we present the rhythms, folklore, native instruments languages and traditions of Latin America, Spain, Portugal and Cape Verde. From Tango to Flamenco and all Latin music in between, and in our show we play music from 22 countries and one territory last week and today we are doing just that we finish the presentation of 22 countries and 1 territory with Guatemala, Honduras, Mexico, Nicaragua, Panama, Paraguay, Peru, Portugal, Puerto Rico, Spain, Uruguay and Venezuela.
Malacate Trebol Shop, Francisco Quisquinay, Grupo Ugandani, Moises Canelo, Demetrio Gonzalez and the Mariachi Guadalajara, Javier Batiz, Moises Gadea, Victoriio Vergara Batista, Victor Bernal, Nestro Lo y Los Caminantes, Duo Quintna-Escalante, Carmencita and Victor Lara, Los Mojarras, Conjunto Maria Albertina, Ruben Aguiar, Jerry Rivera, Willie Colon, Hecotr Lavoe, Diego El Cigala, Joan Manuel Serrat, Los Zucara Tango & Rock & Roll,
Jorge Guerrero and Simon Diaz.
---