Nuestra Música Goes to the Movies
Written by Mariano Vera on Monday, December 26, 2022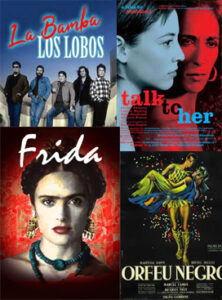 Tuesday 12-27-22 from 11 am until 1pm WSLR 96.5 Sarasota, and WBPV 100.1 West Bradenton from 11:03 am until 1:00 p.m. (EST). Also available on our App (Android and IOS); and for two weeks on WSLR Archives:
https://archive.wslr.org
/
The first our we are playing music for the movies: "Habla con ella"; "Mission Impossible", "Motorcycle Diaries", "Frida", "Last Tango in Paris", "Scent of a Woman", "Anchors Aweigh", "La Bamba", "Kika", "Law of Desire", "Black Orpheus" and "Brokeback Mountain".
The second hour we are featuring: Pablo Milanés, Ricardo Montaner, Juan Luis Guerra, Celia Cruz, and many more.
---