NUESTRA MUSICA: "HABLO UN POCO DE ESPAÑOL" Tuesday 12-28-21 from 11:03 a.m until 1:00 p.m
Written by Mariano Vera on Monday, December 27, 2021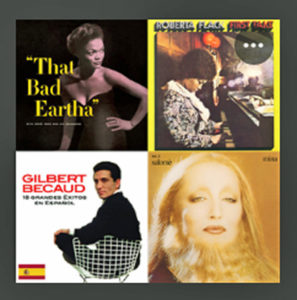 Last show of 2021!!!. Tuesday 12-28-21 from 11:03 a.m until 1:00 p.m. in Nuestra Música we are presenting "Hablo un poco de Español". Singers and songwriters from Italy, France, Greece, US and England signing in Spanish.
Nat King Cole, Eartha Kitt, David Byrne, Gilbert Bécaud, Domenico Modugno and many more.
Listen live on WSLR FM 96.5 and WVPB FM 100.1 also on the free app WSLR and on the archives for 2 weeks on
https://archive.wslr.org/
Studio phone number is 941-954-8636 call with requests.
---